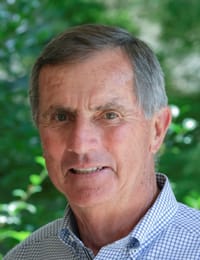 Fritz Duda
President
Fritz L. Duda is the founder and owner of the Fritz Duda Company, a privately held real estate development and investment firm with offices in Dallas, Newport Beach, and Reno. Fritz has served on the boards of a number of private and public companies and was a founding investor and director of HMI Acquisitions and, subsequently, The Vons Companies, Inc. from 1985 to 1997, when the company was merged with Safeway.
Fritz has served on the board of several public and private companies. He served on the University of Notre Dame College of Engineering and Architecture Advisory Council from 1991 to 1997 and was named a Trustee of the University in 1997. He has served as Chair of the Notre Dame Board of Trustees Campus Planning Committee and is Chair of the International Facilities Committee. Fritz was a recipient of an honorary doctorate of laws degree from the University in 2009. He is a Trustee of the University of California's Hastings College of Law 1066 Foundation and is a member of the Knights of Malta.
Fritz is a graduate of the University of California 's Hastings College of the Law, where he received his L.L.B. and J.D. degree in 1964 and is a member of the State Bar of California and the American Bar Association.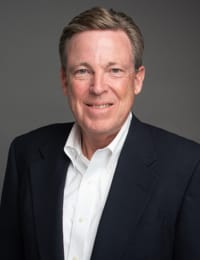 ANDREW DOUGHTIE
EXECUTIVE VICE PRESIDENT AND CHIEF OPERATING OFFICER
Andy serves as the Executive Vice President and Chief Operating Officer of Fritz Duda Company. He oversees all facets of management and development operations for the company. Andy has a broad background in both development and asset management. Prior to joining Fritz Duda Company, he was the Executive Vice President at Capital Commercial Investments in Austin, Texas and before this assignment he occupied similar positions at Broe Real Estate in Denver and ProLogis where he served as a Fund Portfolio Manager for significant funds and assets including joint ventures with numerous institutional investors.
Andy is a graduate of Southern Methodist University and received his MBA in finance from Tulane University. He is also a graduate of the Harvard NARIEM Leadership Program.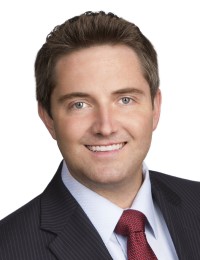 D. Shayne Rutherford, CPA, MBA
Vice President and Chief Financial Officer
Shayne Rutherford serves as the Chief Financial Officer of Fritz Duda Company. His diverse experience encompasses more than a decade of corporate finance, accounting, strategic operations, budgeting, forecasting, planning, and human resources. Over this time, Shayne has developed an excellent track record as an executive leader in the real estate industry.
Shayne acted as the CFO for the largest locally owned residential real estate brokerage in North Texas, successfully leading the company during rapid expansion – tripling its revenue, sales agent base, and physical offices – through five mergers and acquisitions with a focus on financial and operational leadership. He also served as a partner and top financial manager for a Plano-based holding company where he led five successful startups in real estate and construction industry while assisting with two ground up real estate developments through mergers and acquisitions and assisting companies in setting and achieving financial goals.
Shayne currently serves on the Board of Directors for Financial Executive International Dallas, Ascent Home Lending, and on the Convergence Committee for the Dallas CPA Society. He has served in a board capacity for eight different companies within five industry segments – residential real estate, commercial development, commercial construction, mortgage, and insurance.
Shayne is a Certified Public Accountant in the state of Texas and a graduate from the University of Texas at Dallas receiving a Bachelor of Science, a Master of Science in Accounting Information Management, and a Master of Business Administration focused in Finance.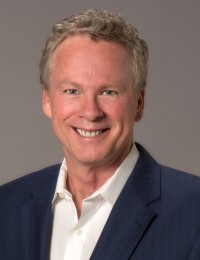 Paul Tanguay
Vice President
Paul Tanguay joined FDC in May of 2018 as the Northern Nevada Manager. Paul has been a developer, builder, and asset manager for over 35 years in the residential and commercial real estate industry. He has developed master-planned communities, mixed-use projects, commercial design-build projects, residential land tracts, and single-family and multi-family communities. In the 80's and 90's Paul held top regional and divisional executive positions as a Division President for General Homes (Houston), Division President for Ryland Homes (Dallas/Fort Worth) and Regional Vice President for Lewis Homes (Nevada). Between 2000 and 2006 Paul and two partners at Pacific West Companies developed over 3,300 condominiums in 16 projects in Northern and Central Valley California and Nevada. Paul then started his own development company, E3 Communities in 2006 purchasing and developing projects totaling over 2,300 acres and 2,700 residential units. In 2011 Paul joined John Dermody Ventures as their President acquiring and developing design-build and build-to-suit commercial projects and managing a commercial portfolio of over 1 Million square feet in 15 western U.S. cities. In 2013 Paul formed Symbio Development, LLC to develop residential, commercial, master planned, and mixed-use communities in Northern Nevada.
Paul has a Bachelor of Science Business Administration, Finance & Accounting, The Citadel, Charleston, S.C.
Matt Frederickson
Property Manager
Matt Frederickson graduated from San Diego State University with a Bachelor of Arts degree in Communication. He serves as the Property Manager for Fritz Duda Company properties located in California.
Prior to joining the Fritz Duda Company in 2014, Matt worked as an Asset Manager for Mobilitie. He has been in the Real Estate Management field for over 10 years with previous employment with The Irvine Company and Regency Centers. Matt is active with the International Council of Shopping Centers and obtained a Certified Shopping Center Manager designation from the organization in 2014.